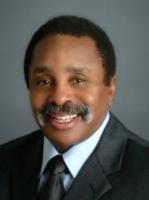 If you are planning to buy or sell a home I would like you to consider my services. I will work for you with the same determination and dedication that enabled me to set two worlds records and win three national championships in track and field. My twenty five years as an employee of the worlds leading overnight package company taught me to work efficiently and effectively when dealing with time sensitive issues. I will work hard for you through out your real estate transaction.
Certified Distressed Property Expert (C.D.P.E.)
Seniors Real Estate Specialist (S.R.E.S.)
Certified Broker Pricing Specialist (C.B.P.S.)
Member of California Association of Realtors®
Member of National Association of Realtors®
Notary Public
Feng Shui Trained
Access to Bay Area MLS & Local MLS
For Your Real Estate Needs:
"Everyone GAINES With Bill"
(209) 275-7281